Outreach
Back to School Drive - This year St. Anne of Grace is sponsoring a back to school drive to benefit Melrose Elementary.  This drive will last through July with donated supplies being taken to Melrose in early August. A list of requested items may be found posted in the Church narthex and in the Parish Hall.  This list reflects the needs of today's students. Please donate as these gifts will reflect the truly giving nature of St. Anne's parishioners.  Please contact Linda V with any questions.
Carlton Manor – St. Anne's is celebrating 11 years of helping Carlton Manor and foster care children receive their Christmas wish.  Once a month, St. Anne's provides a meal for one of the facilities.
Pine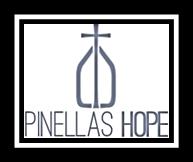 llas Hope - Everything we do is to help shelter residents get back into the community as quickly as possible! Pinellas Hope, a program of Catholic Charities Diocese of St. Petersburg opened on 10 acres of land. It was developed as a pilot program in December 2007 and continues to provide a comprehensive array of services and shelter to homeless adult individuals. Today, Pinellas Hope continues its mission of providing a safe living environment and the necessary support for homeless adults to become self-sufficient. Since its formation, Pinellas Hope has served over 10,000 people and served over 1.6 million meals. Recently we have discovered that at least 3 or 4 residents have dogs who are their Service animals, guardians and companions. Anyone who has dog food, dry or canned, to contribute, it would be very much appreciated! Once a month, St. Anne's visits Pinellas Hope with clothing and supplies. For info, contact Beth Ramirez.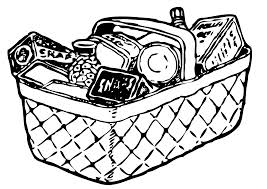 St. Giles Food Pantry - The first Sunday of every month, food and money donations are accepted for the St. Giles Food Pantry to help those in need in the Pinellas Park community. If you wish to donate a check, please make it payable to "St. Giles Food Pantry" and place in the offering plate.
St. Elizabeth's Guild - Meets in the Parish Hall on Wednesdays, 1:00 to 3:00 pm. The group makes baby blankets, quilts and other items for premature babies for area hospitals. Everyone is welcome to attend. If any questions, contact Dee K.
United Thank Offering - The United Thank Offering is an outreach program of the Episcopal Church and the offerings are used to benefit others in our  Diocese and in the world.
Annual Church Cruise - Our 2024 annual Church Cruise will be January 20-28 sailing out of Fort Lauderdale and cruising to the Southern Caribbean (Aruba and Curaçao) on Royal Caribbean's Odyssey of the Seas. Please call Derek H. for all the details to reserve your cabin. Any questions:  Bill O.
Backpacks for Roatan - The 2023 St. Anne Cruise delivered backpacks and school supplies with the money raised for the children at Roatan in January 2023. 
The children holding/wearing their new backpacks