Welcome to
St. Anne of Grace Episcopal Church
St. Anne of Grace is a wonderful place to worship! Located at 6650 113th Street North, Seminole, Florida 33776. Just a half-mile south of Park Blvd.
Look for our digital sign to guide you to us.
Sunday services: 9:00 am (Traditional with organ & choir).
10:30 am (Family service with Praise Band and Sunday School).
Join us for breakfast and fellowship after each service.
NOTE: On the 5th Sunday, the services are combined together at 9:45 am, followed by a potluck.
Tuesday Healing service and mid-week Eucharist: 10:00 am.
Also watch for Fr. Rob's daily morning coffee message on

Facebook --->
This week:
Wednesday, March 22: No Wednesday Night Lenten Study this week.
Friday, March 24, at 6:30 pm: Friday Night Stations of the Cross.
Please visit Get Involved>Calendar of Events for more info/events.
Click here for Holy Week Services and Activites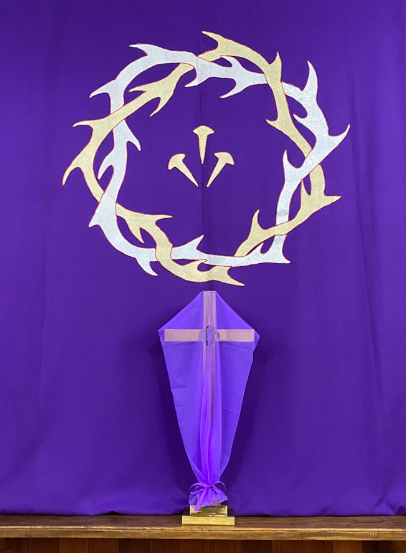 Easter Flowers:  If you would like to give Easter lilies in
memory of, or in thanksgiving for someone, envelopes are in the Narthex.  Dedications will be in the Easter bulletin.
Office Hours:
9:00 am  - 2:00 pm Monday through Thursday; closed Fridays